Dental restoration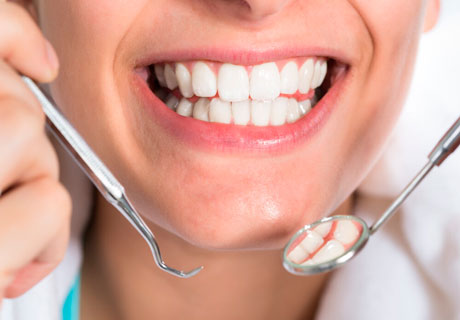 During life, a person can not always keep a beautiful smile. In this case, aesthetic restoration of teeth comes to the rescue, this procedure helps not only to restore a beautiful appearance, but also to completely restore the ability to fully chew food. As a rule, restoration occurs by filling the destroyed area, or by building up dental tissue. Specialists select the shape and color individually for the patient, which is why this method is most often used to restore the front teeth.
When do I need dental restorations?
Problems of complete or partial tooth decay cause a person both physical (pain, inability to thoroughly chew food) and psychological (ugly smile) discomfort. Dental restoration helps to get rid of these problems, indications for its implementation are divided into functional and aesthetic. The former include:
grinding incisors from constant exposure to them (you can not gnaw seeds, nuts in the shell, you need to chew food more carefully if it contains bones);
treatment of caries or other diseases (the initial stages require minimal intervention, so do not delay treatment);
destruction of the old seal.
Aesthetic indications include:
restoration of a chipped tooth (depending on the degree of damage);
changing the enamel color;
elimination of gaps.
Contraindications
It is not possible to restore the dental plate in all cases, since there are a number of contraindications to this procedure, namely:
The presence of a pacemaker in the body. The photopolymerizer may interfere with the operation of the device.
Bruxism. You need to fix the problem, then start restoring it.
Allergic to materials.
Non-compliance with oral hygiene will reduce all efforts to nothing.
Methods of dental restoration
In modern dentistry, there are two main methods of restoration: artistic and compositional. In the first case, the procedure includes the following steps::
making casts and sending them to the laboratory for the production of restoration materials;
installing temporary fillings for patient comfort;
fixing elements received from the laboratory (the main task is to fix them as securely as possible).
The main advantage of artistic dental restoration is that all the necessary elements are made individually for the patient, so the restoration of the anatomical shape is perfect.
The second method - composite restoration of teeth-is to install a filling and select its color. The main stages of this procedure are as follows:
administration of an analgesic drug to the patient;
insulation of the recovery surface from moisture;
installing the seal;
grinding and polishing of the tooth.
To maintain the beauty of the smile, polishing will need to be repeated constantly once every six months.
For an appointment, please call Contact 7503 A1, MTS, Life. Online booking