Professional hygiene of the oral cavity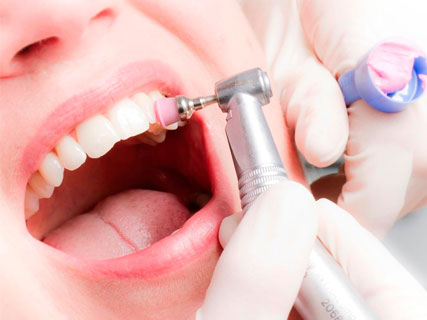 Professional oral hygiene is a procedure for removing plaque and tartar. First, teeth are cleaned, and only then – treatment and surgery.
Advantages of professional hygiene of the oral cavity:
it's comfortable;
It won't take long;
this is an effective prevention against caries, periodontitis, unpleasant smell and bleeding gums.;
this is harmless – during the procedure, tooth enamel, fillings and dentures are not destroyed.
Experts recommend performing dental hygiene before dental treatment. This provides ideal conditions for treatment, makes it easier for the doctor to find caries at the initial stage, and allows you to more accurately choose the shade of the filling.
Our professional dental cleaning procedure is carried out by specialized specialists. They have received professional training in this specialty, regularly take advanced training courses related to hygiene and prevention of dental diseases.
Professional hygiene of the oral cavity in Minsk in our center is carried out using all modern methods: manual, ultrasonic, sandblasting.
How to perform professional hygiene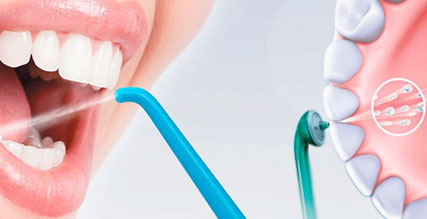 Professional hygiene of the oral cavity in Minsk, teeth cleaning An effective way to remove tartar is by ultrasonic brushing your teeth. First, the doctor removes the stone with an ultrasound machine. After that, the doctor removes pigmented plaque. To do this, it uses professional Air Flow cleaning. The procedure itself is as follows: an aerosol jet is applied from water and abrasive, which removes plaque.
After that, the specialist polishes each tooth with a paste and covers it with fluoride. And individually selects dental and oral care products for the client: toothbrush and paste, floss, rinse aid. The doctor also explains how to use hygiene products correctly and demonstrates everything on the model.
We have developed a comprehensive system of professional dental cleaning. It allows you to preserve the health of your teeth and the integrity of fillings and implants for many years to come. We recommend professional dental cleaning every six months.
Comprehensive professional dental cleaning with Air Flow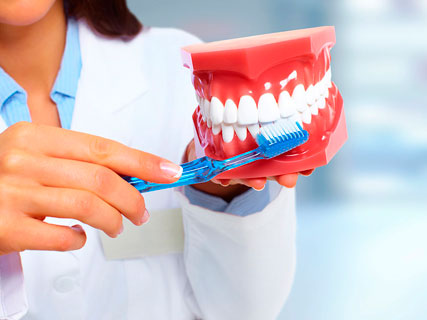 Professional hygiene of the oral cavity in Minsk, teeth cleaning Ultrasound dental hygiene is performed by a general practitioner and is used to gently remove plaque and stones above and below the gum. If necessary, the specialist removes dental deposits using special tools.
Air Flow cleaning in Minsk is very popular, because it is an effective method of preventing caries and periodontal diseases.
After finishing professional cleaning, the specialist polishes the teeth with special pastes and brushes. The final step is to cover the teeth with fluoride gel, which will strengthen the protection against caries.
If you regularly carry out professional cleaning, your teeth will remain healthy. You will not have to endure pain, treat your teeth and spend a lot of money on treatment if you undergo professional hygiene of the oral cavity twice a year. This is a great health investment that pays off!