General Surgery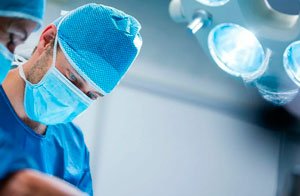 We perform minimally invasive surgery in 1 day and without the need for a hospital stay. Surgeries are performed on an outpatient basis, and then patients are sent home to recover. Due to the fact that we use sparing methods, it is not necessary to be in the hospital, and the patient after the operation quickly recovers at home.
What is outpatient surgery
Previously, many surgical operations that were carried out in Belarus and foreign medical centers meant a long period of postoperative recovery in a hospital setting. Now we do such operations in 1 day, and rehabilitation is much shorter in time and takes place at home, where the walls help. This type of surgery is called outpatient or minor surgery, or day surgery.
Why the need for inpatient rehabilitation has disappeared
We use the latest technology, we work with progressive surgical techniques with minimally invasive intervention. The surgeons are highly qualified specialists. Thanks to all this, the patient who underwent surgery already feels normal in the first hours. The doctor prescribes a program of restorative treatment that guarantees a quick return to a full life and no complications
Why is outpatient surgery good?
The operation is carried out in just one day in a comfortable environment;
Minimally invasive techniques are used, which imply a quick recovery;
The recovery period is short and takes place at home, not in a hospital setting;
After the operation, you quickly return to your normal lifestyle.
We carry out outpatient operations in the following areas of medicine: otolaryngology, phlebology, urology, gynecology, proctology and others.
Basic outpatient surgery procedures:
Removal of spider veins, varicose veins.
Wounds, burns, frostbite.
Emergency operations for purulent skin diseases (boils, felon, hematomas).
Ingrown nail.
Intra-articular blockade.
Punctures.
Radio wave surgery.
Atheroma, epidermal cysts.
Lipoma.
Hernias of the abdomen (hernias of the abdominal wall, umbilical, inguinal, femoral).
Removal of papillomas, carats, nevi, warts.
Management of postoperative patients (removal of sutures, dressings).
Surgeons of the clinic "Doctor PROFI"
Angiosurgeon, phlebologist
The first category
Surgeon, phlebologist
The first category
Surgeon, proctologist
The first category