Gynecological operations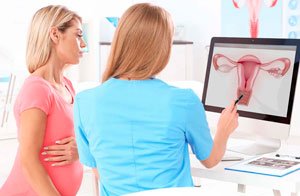 Gynecologists of the Doctor PROFI medical center take care of the health of each patient, so to restore the normal functions of the female body, along with conservative treatment, you often have to turn to surgical gynecology. Modern technologies allow you to perform many types of operations with minimally invasive or laparoscopy, avoiding severe trauma and complex and long recovery. Before surgery, a thorough examination is performed to exclude contraindications.
Diagnosis and treatment of gynecological diseases in the leg-profile clinic " Doctor PROFI»
Entrust your women's health to the knowledgeable specialists of our clinic.
Obstetrics and gynecology in "Doctor PROFI" is given great attention. Our task is to preserve the health of women at any age!
Gynecologists of the clinic "Doctor PROFI"