Phlebological operations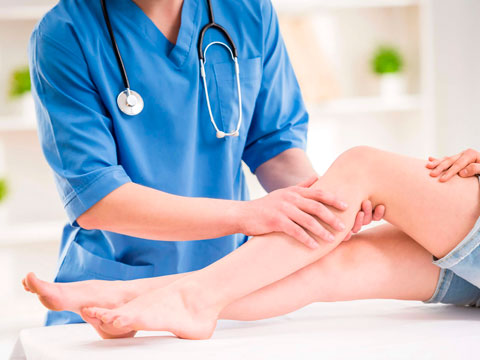 Phlebology deals with the treatment of blood and lymph vessels. Phlebologists of the medical center "Doctor PROFI" successfully treat:
Diseases of the venous system: chronic venous diseases (varicose veins, pelvic varicose veins, post-thrombotic syndrome, congenital vascular malformations, trophic ulcers), acute venous insufficiency (acute thrombophlebitis, acute thrombosis).
Diseases of the arterial system: obliterating atherosclerosis, endarteritis, angiopathy of the vessels of the lower extremities against the background of diabetes mellitus; diseases of the lymphatic system: lymphedema.
When to see a phlebologist
Sign up for a consultation with a phlebologist if you have:
dilated veins
heaviness in the legs
bruises on the legs
spider veins,
headache and dizziness,
noise in ears,
leg cramps
pain when walking
ulcers, dermatitis on the legs.
In addition, people over 30 are advised to visit a phlebologist once a year, and women of any age - every time after pregnancy and childbirth.
How to sign up for an operation with a phlebologist If you want to get rid of varicose veins or other venous diseases, first make an appointment with a phlebologist.
Our doctor will examine you, listen to complaints, advise on further treatment. He will carry out diagnostic procedures: ultrasound, give directions for tests. If necessary, he will offer a surgical solution to the problem - an operation. Our center conducts phlebological operations using minimally invasive methods and using the latest effective techniques.
Easy gait thanks to the specialists of "Doctor PROFI"
In the phlebology department of the Doctor PROFI clinic in Minsk, you can consult and undergo treatment from experienced qualified specialists. Possession of the latest methods of treating venous pathologies and the use of modern equipment allows doctors to cope with tasks of any complexity and perform operations on an outpatient basis.
Contact the specialists of "Doctor PROFI" in a timely manner and get beautiful and healthy legs!
Services
Phlebologists of the clinic "Doctor PROFI"
Phlebologist
Associate professor, candidate of medical sciences, of the highest category
Angiosurgeon, phlebologist
The first category
Surgeon, phlebologist
The first category