Intimate laser rejuvenation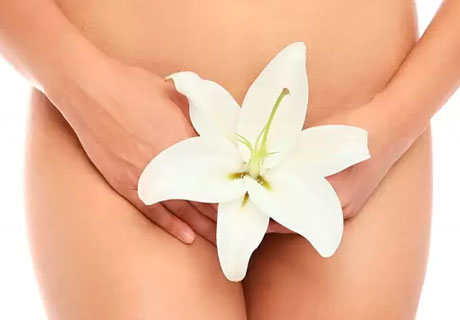 Due to the influence of hormonal age-related changes, poor ecology and other factors, the functionality of the female genital area is disrupted. The surgical method for correcting such problems is not suitable for all patients. An alternative method is laser vaginal rejuvenation, a procedure that can eliminate many defects. Laser correction allows you to quickly, painlessly and effectively get the desired result.
Indications for laser rejuvenation of the intimate area
The procedure for intimate laser rejuvenation is recommended for the following indications:
violation of the quality of sexual life;
decreased muscle tone;
trauma (mechanical or damage received during childbirth);
urinary incontinence in the initial stages (both as a result of stress, and as a
result of age-related changes);
pain or discomfort during intercourse;
pathologies associated with the prolapse of the pelvic organs (1st degree);
vaginal dryness (especially during menopause);
the presence of scars in the perineal area.
Contraindications include the presence of sexually transmitted diseases, inflammatory processes, pregnancy, infectious and oncological diseases (in the small pelvis and in the stage of decompensation), blood clotting disorders, collagenosis.
Preparing for the procedure
In preparation for laser rejuvenation of the intimate area, you should undergo an examination, including:
consultation of a gynecologist and therapist;
delivery of gynecological smears;
ultrasound examination of the pelvic organs.
Permission to carry out intimate laser rejuvenation is issued only after a successful examination result.
How is intimate vaginal rejuvenation
The procedure for laser correction of the vaginal walls is performed on an outpatient basis. The patient is placed on a gynecological chair. Then a special laser handpiece is inserted into the vagina. During the procedure, the woman does not feel any discomfort, pain, but only the effect of heat and slight vibration.
The impact of the beam allows you to start collagen production processes, improve blood flow. That is why the tissues become more moisturized, elastic and tightened after the first session. If necessary, to eliminate large defects, specialists carry out up to four sessions with an interval of at least one month.
Result
The recovery period after laser surgery of the vagina lasts no more than 5-7 days, and then the woman can return to her usual way of life.
The greatest effect occurs within a month, and lasts for a period of up to 2 years. The tone of the vaginal muscles improves, the walls are tightened. A woman feels more confident, attractive, the quality of her sex life improves and many physiological problems are eliminated. Some patients note that after the manipulations they refused hormone therapy.
For an appointment, call Contacts7503 A1, MTS, Life. Online booking