Andrology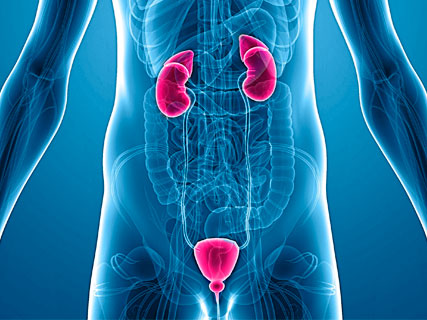 Genital dysfunction is a pathology that is increasingly common in men. The andrologists of our medical center "Doctor Profi" help to solve this problem. But not all men know that there is a specialist who specializes in such problems and helps to solve them, and even some psychological discomfort does not allow them to see a doctor. Our center employs specialists who treat each patient with attention and delicacy and create the most comfortable conditions at the reception.
Who is an andrologist and what does he do
Andrology is a relatively new segment of medicine, which consists of several sections at once: urology, sexopathology, endocrinology, components of vascular and plastic surgery, as well as partially venereology and dermatology.
An andrologist is a doctor who diagnoses, treats and carries out the prevention of diseases of the reproductive system in men.
In which case you need to contact an andrologist
Here is a list of symptoms that are a serious reason to make an appointment with an andrologist:
pain when urinating, itching;
pain during intercourse;
atypical discharge;
problems with potency;
erection problems.
Doctors of this specialization treat not only the penis, but also other organs, the pathology of which can manifest itself in dysfunction of the genitals. These are the kidneys, ureter, bladder, testicles, epididymis and others.
An andrologist consultation is also needed in cases when:
there are chronic diseases of the genital organs;
infertility. Infertility can develop due to previous infectious diseases, sexually transmitted infections, varicocele, undescended testicles and others; for the selection of contraceptives;
complication of STIs;
"Male menopause". It usually develops after 45 years of age due to androgen deficiency. It manifests itself in a decrease or complete absence of sexual desire and deterioration of erection;
metabolism is disturbed. The sugar level is disturbed, there is overweight, arterial hypertension;
chronic pelvic pain. When there are symptoms of prostatitis (pain above the pubis and in the scrotum), but the prostate gland is not inflamed;
when creating a family. During the consultation, the andrologist will tell you about the psychohygiene of sex, about measures to promote conception, how to lead an intimate life during pregnancy and after the birth of a baby.
What diseases does the andrologist treat?
Male urologist-andrologist treats:
prostatitis,
prostate adenoma,
varicocele,
"Male menopause"
phimosis,
metabolic syndrome.
How is examination by an andrologist at the Doctor Profi clinic?
During the initial examination, the doctor examines the medical history, listens to complaints (if any). Then he examines the genitals and probes the prostate gland through the rectal wall. Based on the results of the examination and depending on the patient's complaints, the andrologist can prescribe tests - a study of the juice of the prostate gland, a spermogram, a smear from the urethra, ultrasound of the genitals, PCR diagnostics for STIs. Online booking
Urologists of the clinic "Doctor PROFI"
Urologist
Associate professor, candidate of medical sciences, the highest category
Urologist-andrologist
Candidate of Medical Sciences, the highest category