Pediatric gynecology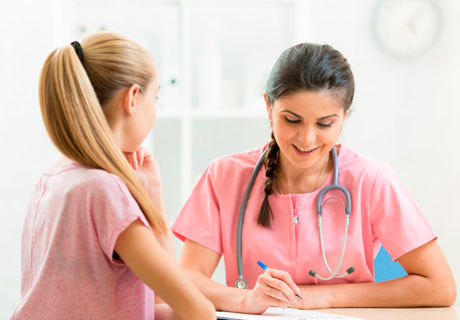 Important components of women's health are laid down in childhood, so it is important for girls to be examined by a pediatric gynecologist. Today, there is a widespread misconception among parents that while a girl does not have menstruation and sex life, she does not need an examination by a gynecologist.
But it is precisely in childhood that it is important not to miss diseases that further affect reproductive function, namely: malformations of the genital organs, inflammatory diseases, congenital adhesions of the labia (synechiae), delay or accelerated puberty, and others.
The first examinations are carried out almost immediately after birth by a neonatologist. Then it is recommended to visit a pediatric gynecologist at the end of the first year of life, and then before the onset of menstruation, once every 3 years. After the first menstrual period, the visit to the gynecologist should be annual.
When to make an appointment with a pediatric gynecologist
A regular visit to a teenage gynecologist is important, but it is worth contacting a specialist outside of a planned visit if the following symptoms appear:
itching in the genital area;
painful urination;
the appearance of uncharacteristic discharge with an unpleasant odor;
manifestation of secondary sexual characteristics up to 10 years old or absence after 12 years;
redness of the vulva;
suspicion of trauma or a foreign body in the vagina;
change in the shape of the abdomen or its enlargement;
absence of menstruation at the age of 14 years and older;
painful sensations in the lower abdomen;
disruptions in the menstrual cycle or heavy periods.
Online booking