Pediatrics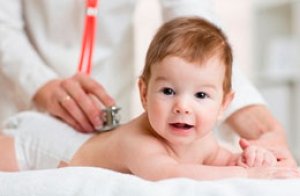 Reception of doctors in the clinic and at home

Keeping children from birth to 18 years old

Full range of services for child health

Issuance of sick leave for childcare
During the appointment , the pediatrician will carefully examine the child, tell the parents in detail about the baby's health, and comment on the prescribed treatment.
After the appointment , the doctor will definitely monitor the child's condition in dynamics, track the medication intake, correct the prescribed treatment, and give recommendations on strengthening the immune system.
Team assistance from pediatricians and specialists. Our doctors work collegially, jointly discussing the tactics of treating a patient, based on modern clinical protocols and recommendations. Prescribing only the necessary, reasonable treatment.

Pediatrician comment:
"Children are the most important thing in the life of every person. In my work I try to justify the trust and hope of my patients, to become their friend and support"
We believe that the strength of our doctors is youth, competence, a lively mind, a huge flow of energy and a desire to learn, to learn the current world recommendations, guidelines, and to introduce them into daily practice.
In our clinic, you will never be prescribed drugs without proven effectiveness and useless research. We save your money from unnecessary costs.
People turn to us to receive competent advice, safe and effective treatment without queues and in a pleasant atmosphere.
Hospital child care
In addition to diagnostics and prescribing treatment at the appointment, the doctor can issue a sick leave to care for the child for the parent. Such a sick leave is a document for calculating benefits for temporary disability and documentary evidence of absence from the workplace.
The indications for issuing a sick leave / certificate of temporary disability are medical indications, not the fact of a paid consultation! To obtain a sick leave, an identity document is also required.
You can make an appointment with a pediatrician pediatrician by calling the free number Contacts7503 A1, MTS, Life Online booking
Pediatricians of the clinic "Doctor PROFI"