Work examples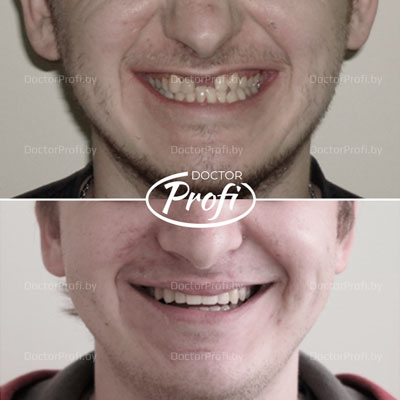 Elimination of the gap between the teeth and excessive inclination of the teeth Defect of the upper dentition between the front teeth due to an injury received more than 5 years ago, crowding of the teeth. It is necessary to get an adequate space for rational prosthetics. The patient underwent minimally invasive complex treatment.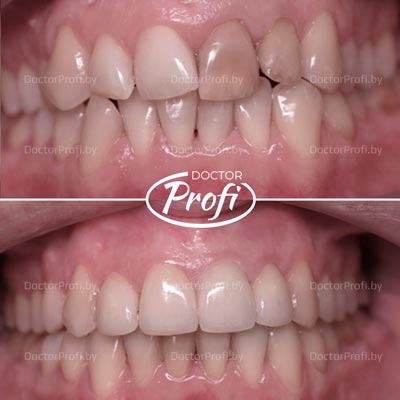 The patient went to the clinic with a desire to restore the front tooth and get a beautiful and healthy smile.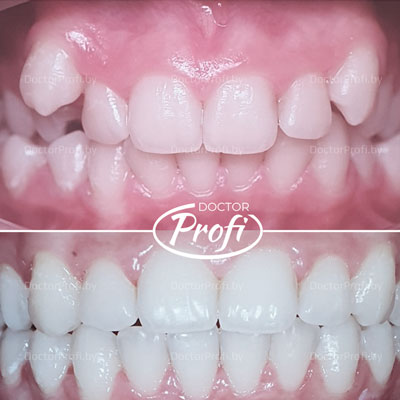 The patient complained about the violation of the position of the teeth on the upper and lower jaw, problems with the smile and bite.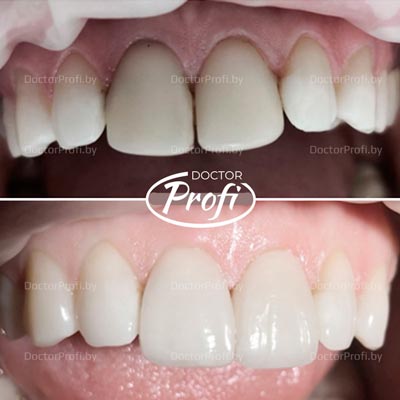 Photo-bleaching of teeth using the new device Beyond Polus and restoration of the front teeth with veneers made of composite material.