Photo-bleaching and installation of veneers on the front teeth
The patient went to the clinic with a desire to restore a beautiful, healthy and natural appearance of the front teeth.
What's done:
Teeth whitening with the use of a modern device Beyond Polus.
Restoration of the front teeth 1.1 and 2.1 with composite veneers.
The treatment was carried out: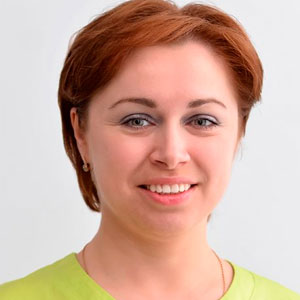 Dentist-therapist:
Zabolotskaya E. N.
The treatment was carried out: